Welcome to Cannock Chase
An Area of Outstanding Natural Beauty
Our website is under construction. We are excited to share our new website with you very soon.
Cannock Chase is one of England's finest landscapes, and the jewel of the West Midlands. Well known and loved for its scenery, wildlife and rich history, it offers superb walking, cycling and horse-riding in a tranquil and peaceful setting. The AONB Partnership of local authorities, agencies and community groups works together to look after this outstanding landscape for current and future generations.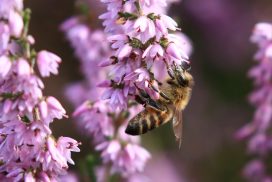 Upcoming meeting of the Cannock Chase AONB Joint Committee
The next meeting of the Cannock Chase AONB Joint Committee is taking place on Thursday 24th March 2022 at...
Sustainable Development Fund open for applications
Are you looking for funding to make your project happen? projects that will contribute towards conserving, enhancing, and raising...
Posts Navigation