Staffordshire Environmental Quality Mark
Businesses or organisations that want to demonstrate an enhanced level of commitment to Cannock Chase can apply for the Staffordshire Environmental Quality Mark.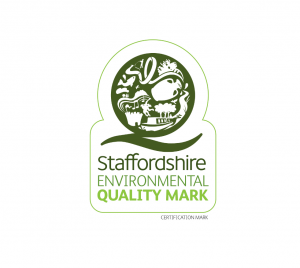 The Staffordshire Environmental Quality Mark (SEQM) is an environmental award scheme that celebrates:
A passion for place and environment.
How that passion is shared with customers.
The scheme is run by Staffordshire County Council and Destination Staffordshire – a local government authority and the main Staffordshire tourist organisation.
When you are awarded the Environmental Quality Mark, it is a recognition that you are proud of your place and that you are doing your best to reduce your impact on the environment. You will be joining a network of supportive and like-minded people in your area to share ideas and best practice and also to learn how others succeed.
As an EQM award holder, you can use the Staffordshire EQM logo in your advertising and marketing, helping your business stand out from the crowd.