History all around you
The Chase Through Time Project is a partnership between Staffordshire County Council, Historic England and the Heritage Lottery Fund.
It is a historic landscape survey and research project to unravel over 2000 years of man's activity across Cannock Chase. The project area covers the whole of the Cannock Chase, some 26 square miles of rural landscape designated as an Area of Outstanding Natural Beauty, a rich landscape, of biodiversity and historic character.
The Area of Outstanding Natural Beauty has many other designations and parts are protected as a Special Area of Conservation (SAC), Site of Special Scientific interest (SSSI), Conservation Areas, Scheduled Monuments, Registered Parkland and Listed Buildings.
Little is known of the early history of the Chase, and therefore we are yet to fully understand the changes that have taken place across the generations.
Learning about how our ancestors managed and worked their environment may provide valuable clues to its future management and conservation, for example questions like when and where were animals grazed upon it?
The project started in mid 2016 and continues to early 2018.
The view from above
From the late 19th century humans have known of the benefits of observing landscapes from the air. Floating high in balloons over sites like the Giza Plateau in Egypt, in 1904 archaeologists began to appreciate the connections between monuments as well as identifying new sites hitherto unseen from the ground.
At the outset of the Great War, the primary job of military aviators was to act as gatherers of intelligence and as spotters for artillery units and, using small cameras they were able to record events on the ground with increasing levels of detail. This experience was not lost on innovators such as O. G. S. Crawford who served with the Royal Flying Corps during the war. In 1920 Crawford was appointed as the Ordnance Survey's first Archaeological Officer where he became increasingly interested in the use of aerial photographs to identify and survey archaeological sites. Importantly Crawford tested many of his aerial discoveries through excavation and was able to prove the value of aerial reconnaissance in the field of archaeology. Nearly 100 years since O.G.S Crawford joined the Ordnance Survey, the technology has changed but archaeologists still rely on aerial photographic survey to identify sites and landscapes of archaeological interest.
Today, lidar and other forms of remote sensing offer more ways to identify, record and to an extent understand our cultural heritage. Working with Historic England specialists, it is LiDAR (Light Direction and Ranging) combined with aerial photographic survey that has helped us to understand the development of the Cannock Chase through time.
Historic England specialists have been able to use the LiDAR and aerial photography to map a range of archaeological features across the Chase dating from prehistory onwards. Such features included the full extent of First World War remains, evidence of prehistoric activity, extensive medieval and later coal mining and post-medieval land divisions associated with the management of the chase were recorded.
The results of Historic Englands mapping and research are now available to view online:
Windows on the past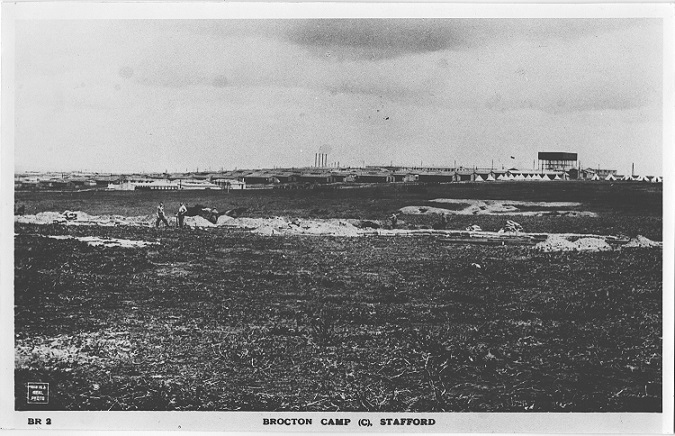 Remembering the Chase
The Camps
The dominions of Cannock Chase
Victory on Messines Ridge 1917
The Event: June 2017
Testing the Chase
TRAINING AND WORKSHOPS
Historic research
LANDSCAPE RESEARCH 1600 TO 1970
Resources and links
ARCHIVES RESEARCH
FIELD WORK
FURTHER LINKS