Cannock Chase is one of England's finest landscapes, and the jewel of the West Midlands. Nestled between the cathedral city of Lichfield, Cannock, the county town of Stafford and the market town of Rugeley, its rolling hills, vast expanse of purple heather and quiet woodlands are an idyllic setting for leisurely walks, horse rides and cycling.
Within its small area the Chase has a remarkably varied landscape, with ancient woodland, conifer plantations, river valleys and wetlands, open heathlands, historic parklands and farmland. The range of wildlife that can be found here is equally impressive, including a herd of native fallow deer, four of Britain's six reptiles, a number of rare and endangered birds like nightjar and woodlark, and specialised and unique plants like the rare "Cannock Chase berry" – an unusual hybrid between bilberry and cowberry.
Visit Staffordshire and the Cannock Chase visitor hub have lots of helpful information about Cannock Chase and great ideas and inspiration about events, what to do, attractions, places to eat, and where to stay.
We have produced a number of popular leaflets in a web-friendly format for you to easily view on screen or download.
If you would like to stock any of our leaflets please contact us, telling us which leaflets you wish to order and the quantity.
Evidence of human activity on the chase can be seen everywhere. 
 Castle Ring, an Iron Age hill fort lies at its southern edge at the highest point on the chase (242 m / 794 ft), offering visitors spectacular panoramic views. 
 Shugborough Hall, ancestral home of the Earls of Lichfield, can be found at the northern edge of Cannock Chase. Its impressive historic house, gardens and estate date back to the 17th and 18th centuries. Today it is maintained by the National Trust, offering visitors tours of the house, as well as the opportunity to explore the Servants' Quarters, Georgian Park Farm and Walled Garden, and 900 acres of grounds.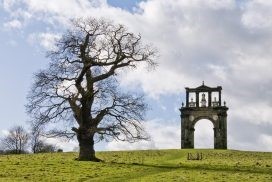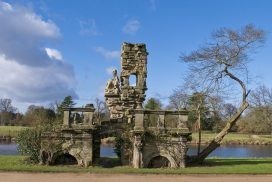 Lying in between Castle Ring and Shugborough, and occupying the heart of the AONB, is a 1000 year old hunting forest, used by royalty and bishops. The AONB also has a wealth of industrial remains, with evidence of glassmaking, ironworking, coal mining and quarrying. Coal mining in the AONB was particularly extensive, with the earliest recordings of mining dating to the 13th century and covering a period of 700 years. The Museum of Cannock Chase located in Hednesford tells the fascinating story of Cannock Chase from its beginnings to the present day. 
During WWI the AONB included one of the largest military training camps in England. Other military features within the AONB include the Commonwealth Cemetery and the German Military Cemetery, both of which are open to the public.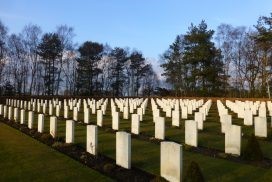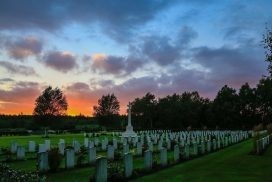 For those seeking active outdoor pursuits, Birches Valley Forest Centre has plenty to offer, including scenic woodland walks, mountain bike trails, Go Ape Treetop Adventures, and Go Ape Forest Segway.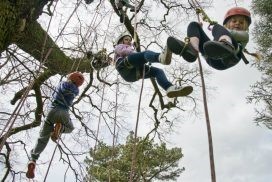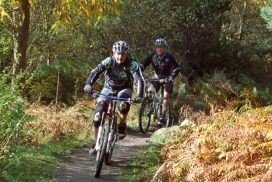 We have produced a number of popular leaflets in a web-friendly format for you to easily view on screen or download.