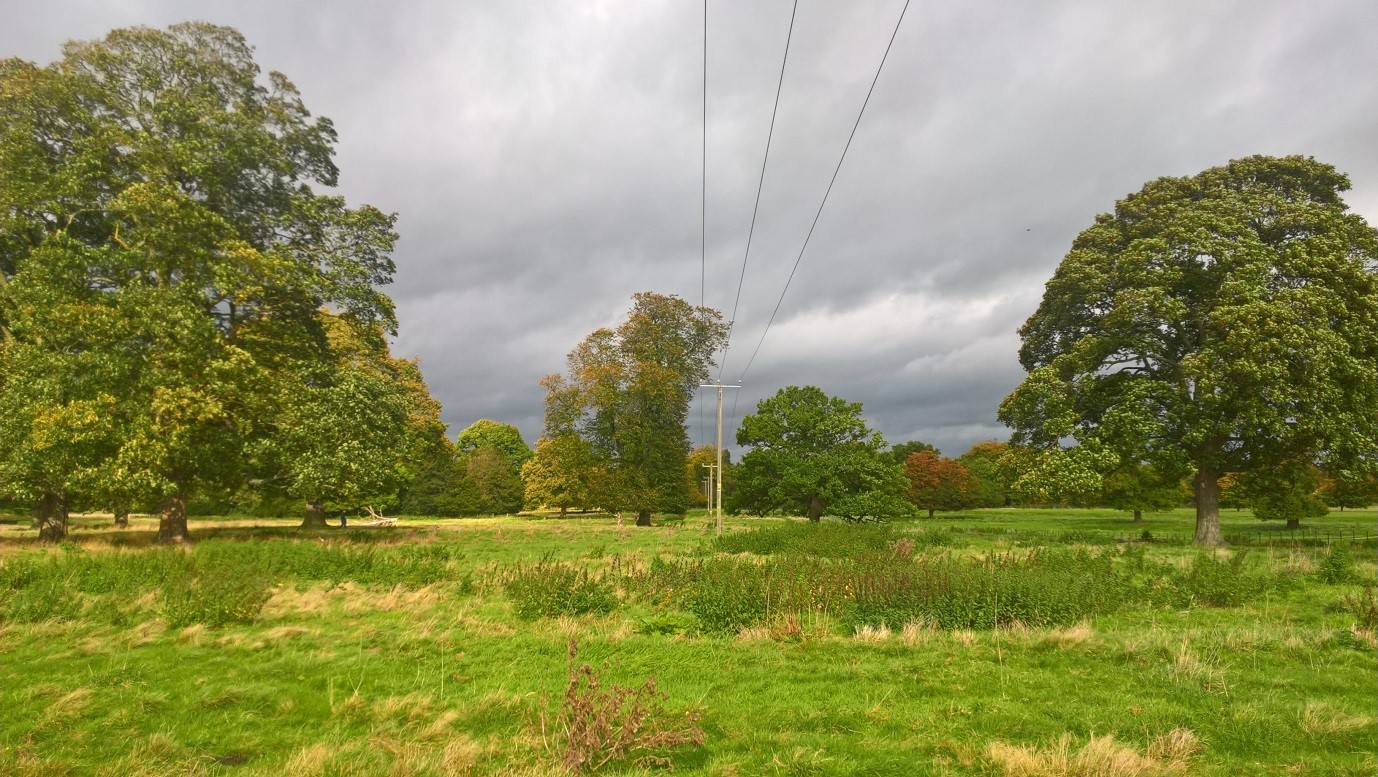 Views at Shugborough Estate on Cannock Chase Area of Outstanding Natural Beauty are about to get better. Shugborough Estate is an iconic Grade 1 Listed Park of international significance with extensive parkland and pleasure grounds, and a major tourist attraction. Part of the park and the main visitor route to the Mansion is crossed by an overhead power line that intrudes on the historic landscape. The 825m of powerline constitutes one the most significant modern intrusions on this landscape, impacting key parkland views, the settings of key buildings and tranquillity of the pleasure grounds.
The undergrounding scheme at Shugborough was proposed jointly by the AONB and the National Trust and will see overhead lines at Shugborough Estate removed to restore the historic character of this iconic Grade I listed park. Their removal will help the National Trust in their ambition to reinstate the historic beauty of the landscape and improve the visitor experience.
The final stages of the work are now underway to remove the overhead line and 10 wooden poles and place the service underground, along with repositioning the transformers to less obtrusive locations.
This is part of an ongoing £2.3 million regulatory-backed initiative funded by Western Power Distribution (WPD) to enhance protected landscapes.
Last year the AONB also secured funding from this initiative to underground overhead lines and so improve the landscape along Marquis Drive, between the White House to Moors Gorse.