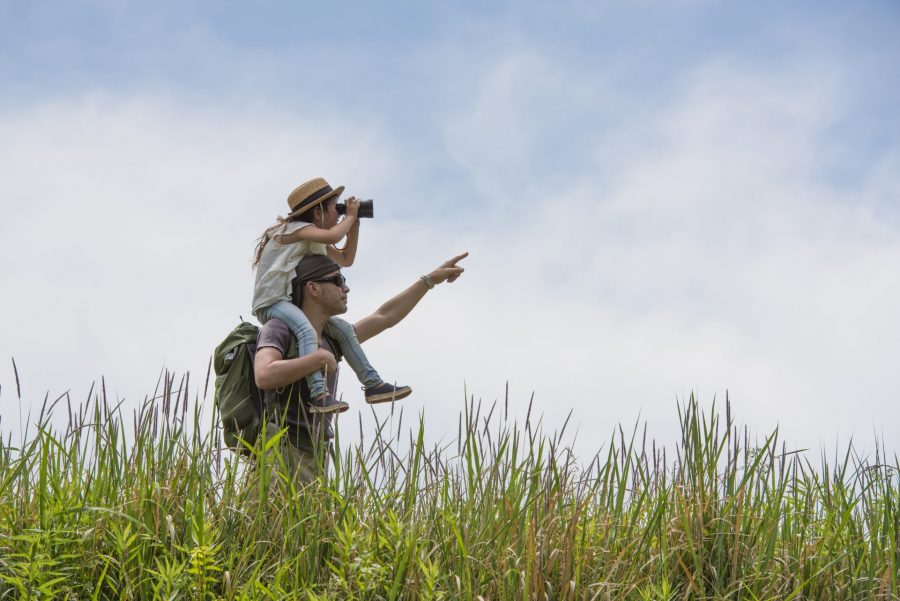 2019/20 was another busy and successful year for the Cannock Chase Area of Outstanding Natural Beauty (AONB) Partnership.
Our latest Annual Review has just been published. It highlights some of our many achievements to conserve and enhance the natural beauty of Cannock Chase, and balance our responsibility to look after its precious ecology whilst at the same time connect people with this nationally important landscape.
Our AONB Team, our partners and local communities are working together to save the unique character of Cannock Chase by:
helping the recovery of scarce and threatened nature like the nightjar and white-clawed crayfish;
improving the scenic quality of our wonderful landscape;
encouraging high quality, landscape-led design of new developments;
improving our understand of the significance of our cultural heritage,
raising the visitor experience, and;
creating new ways to engage and raise awareness of Cannock Chase.
Frances Beatty, Chair of the AONB Joint Committee commented:
"I would encourage everyone who loves Cannock Chase to read what we continue to achieve on your behalf. The landscape, wildlife and heritage of Cannock Chase is a priceless resource enjoyed by millions of visitors each year as well as those who live and work on it".

"As ever, I would like to thank everyone for their continued co-operation and commitment to the AONB, especially Defra and our local authorities – Staffordshire County Council, Cannock Chase Council, Stafford Borough Council, Lichfield District Council and South Staffordshire Borough Council"
The year ended with everyone facing the worry and uncertainty of the coronavirus outbreak. Councillor Beatty added:
"The surge in popularity of Cannock Chase since the easing of lockdown restrictions shows how much we value our protected landscapes for raising our spirits and for physical exercise. People have headed for open spaces and are fortunate to have an internationally important place to visit. It is important to understand that it is fragile and can be damaged, so when you do visit please do so responsibly and with care and consideration for others. It is essential that we all work together to keep the Chase special for future generations".