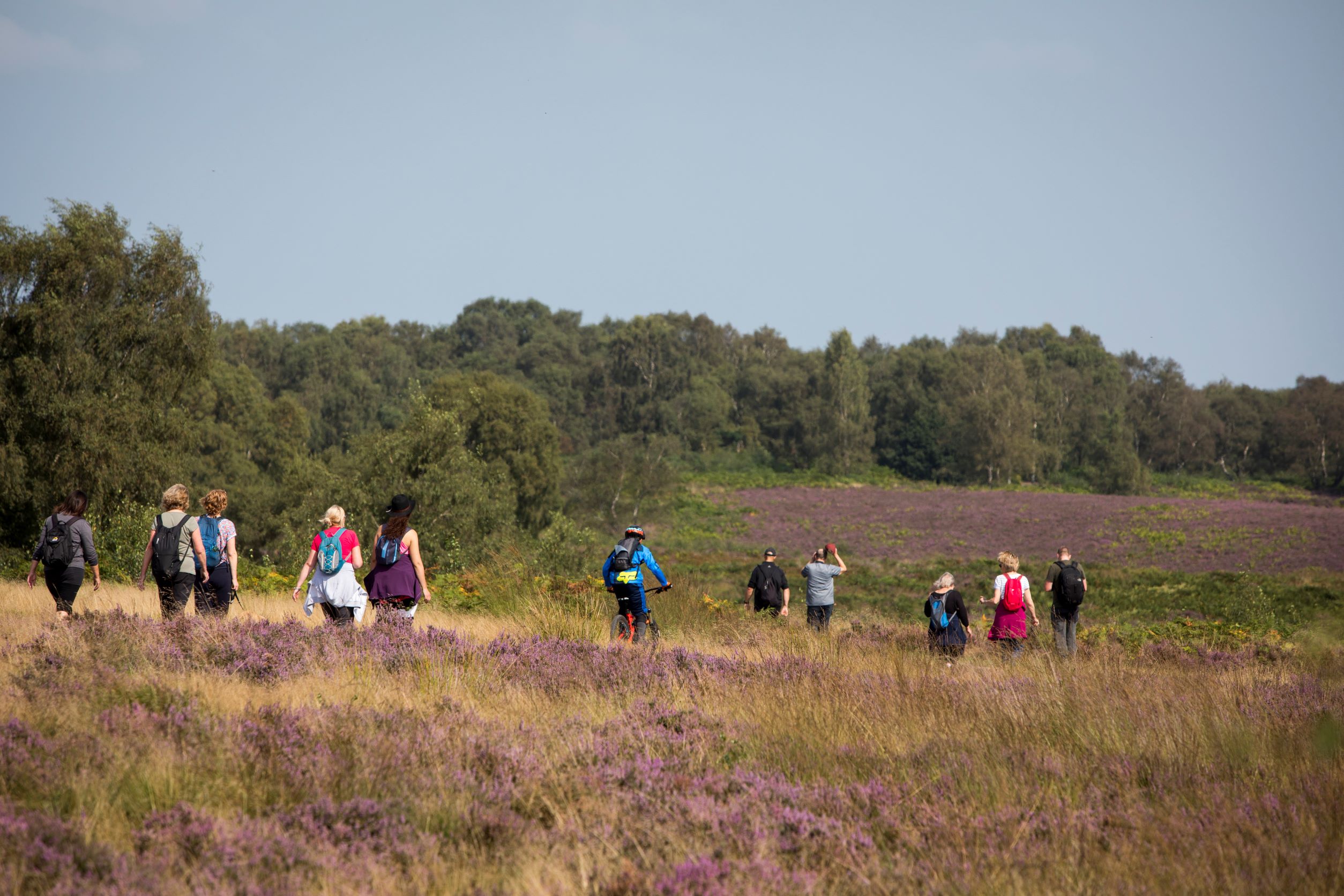 Our Annual Conference is a key event in the AONB calendar, giving us the opportunity to bring together local members of the community and AONB Partnership members in support of our outstanding landscape.
The theme of this year's online conference held on 3rd March 2022 was 'Changing perceptions and behaviours'.  You can read about the conference presentations and watch recordings of the proceedings here.
One of the unexpected features of the pandemic was the way in which people turned to protected landscapes in unprecedented numbers for relaxation, exercise and enjoyment.  They became an escape from the coronavirus and the lockdowns.  Visitor pressure on Cannock Chase is not a new phenomenon.  It has been a concern since at least the 1970s if not earlier.  During the pandemic, however, the issues, tensions, and the need for management have come into sharper focus.
We need protected landscapes like Cannock Chase more than ever for inspiration and making us feel better.  A flipside of people's recreational use of Cannock Chase, however, are the unintended consequences.  These include erosion, damage to wildlife habitats and cultural heritage, disturbance to wildlife, wildfires, litter, anti-social behaviour and a general loss of the sense of peace and tranquillity.  Many new as well as repeat visitors are simply unaware of the special importance of Cannock Chase and take it for granted.
Balancing the needs of conservation with recreational demands is an ongoing challenge for all protected landscapes, but is particularly acute on Cannock Chase due to its size, location and proximity to substantial urban populations.
The Glover Review of England's National Parks and AONBs published in 2019 strongly advocated encouraging our national landscapes to be healthier, greener, more beautiful places and open to everyone.  It is likely that the Government will run with this, and that AONBs will be levelled up with National Parks and given a second statutory purpose for 'public enjoyment and understanding', alongside 'conserving and enhancing natural beauty'.  It is therefore timely that 'changing perceptions and behaviours' was this year's conference theme and that we had a conversation about the issues, challenges and solutions.