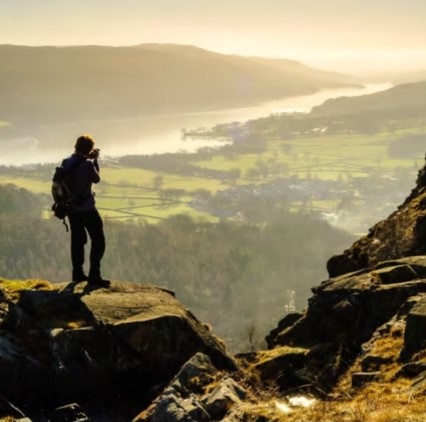 The 168-page review of England's National Parks and Areas of Outstanding Natural Beauty by Julian Glover published on 26 September, wants "our national landscapes to work together with big ambitions so they are happier, healthier, greener, more beautiful and open to everyone".
Cannock Chase Area of Outstanding Natural Beauty is one of 34 AONBs in England, and one of the oldest – designated in 1958 for its beautiful landscape, rich wildlife and history. Earlier this summer Julian Glover visited the AONB to meet partners and gather evidence. Frances Beatty, Chair of the AONB Partnership's Joint Committee said:
"We are delighted that the review team has recognised the value of national landscapes like Cannock Chase and the hard work that AONB staff, volunteers, partners and local communities carry out together to look after these special places. We particularly welcome the recognition that, given adequate powers and resources, there is so much more that we can do for nature and people. The future for the nation's most cherished landscapes looks bright."
The review is now with the government. If ministers accept the review's 27 recommendations, AONBs like Cannock Chase would have new purposes, powers and resources, and be renamed as 'National Landscapes'.
The findings and implications of the Review were among the topics discussed at Cannock Chase AONB's Annual Conference that took place at Brocton Hall Golf Club on Friday 4 October. Around 80 people gathered for this year's event, the focus of which was the future of the AONB's beautiful heathlands, home to threatened plants and animals, and much loved by locals and visitors.