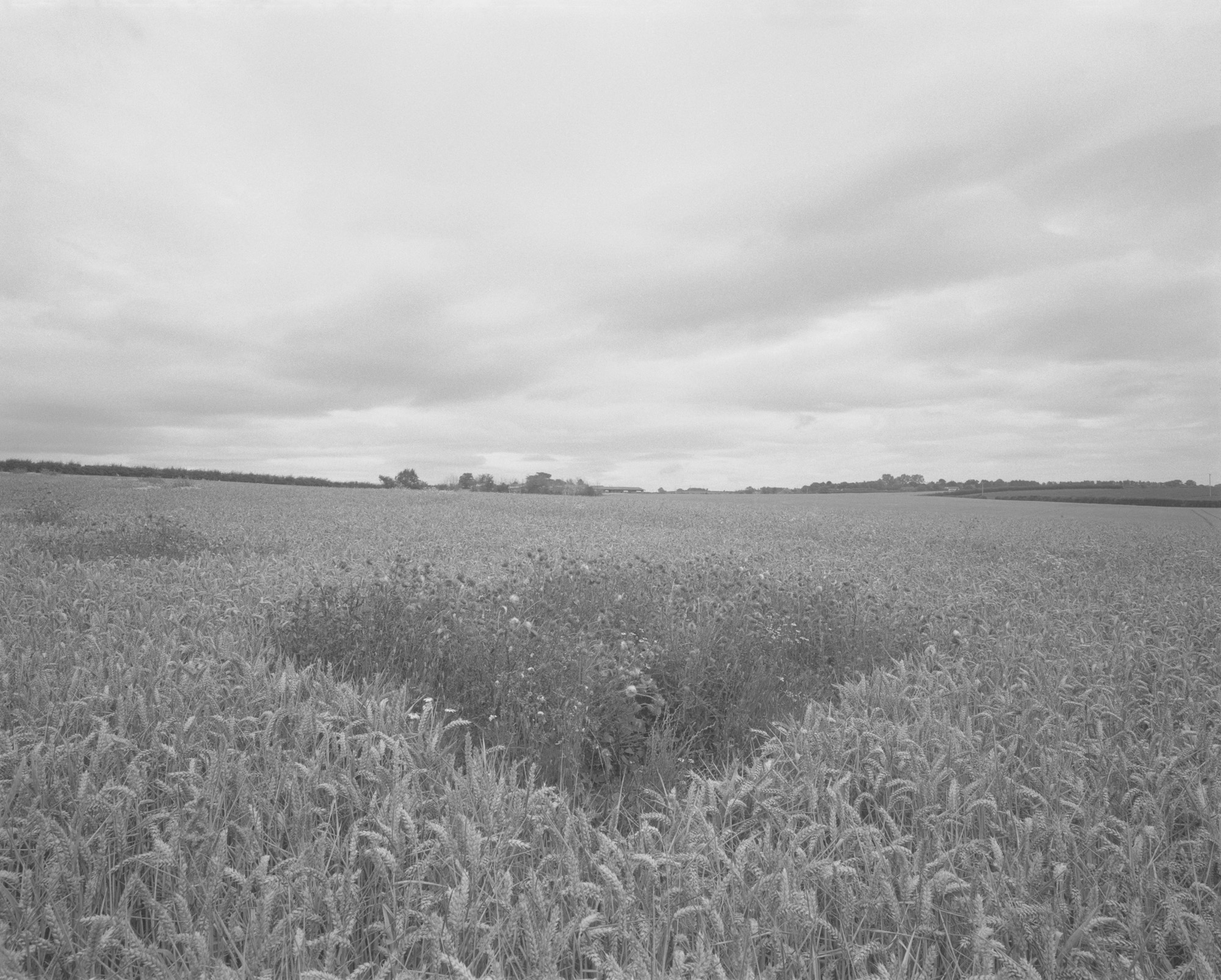 Chasewater Innovation Centre is hosting a pop-up exhibition by young photographer Sam Laughlin between 21 April – 28 May.
In 2020 Sam walked the length of the West Midlands region in one trip, starting in the Wye Valley and walking north through Cannock Chase to the Staffordshire Moorlands and Peak District.
His work explores the conflicting political, economic and social influences behind rural land management in the area, focussing on the ways in which these influences are manifested in the physical landscape, and the resulting effect on biodiversity.  Habitat loss, whether due to intensive farming practices, forestry, or housing development, is one of the most significant factors driving the global mass extinction event which is currently underway.
Sam Laughlin is a British visual artist whose recent practice is primarily concerned with intricate natural processes.  Mainly utilising large format black and white photography, his work is characterised by its slowness, taking the form of long term projects intended primarily for exhibition.
Sam's work has most recently been exhibited at Jerwood Space, Impressions Gallery, John Hansard Gallery and Towner Art Gallery.  In 2015 he was commissioned by John Hansard Gallery to create work over a 4 year period.  In 2017 he received the Jerwood/Photoworks Award. www.samlaughlin.co.uk
The pop-up exhibition at Chasewater Innovation Centre, Cannock Chase, is open weekdays only.  Details for visiting Chasewater can be found at www.enjoychasewater.co.uk  Parking fees apply: £1 for one hour, and £3 all day – cash only.
The Growing Things is a GRAIN Projects commission, supported by Arts Council England, and part of 10 other projects entitled 'The Rural Gaze', made by photographers in response to the rural Midlands.  For more information hello@grainphotographyhub.co.uk www.grainphotographyhub.co.uk
Image is Wildflower Island by Sam Laughlin