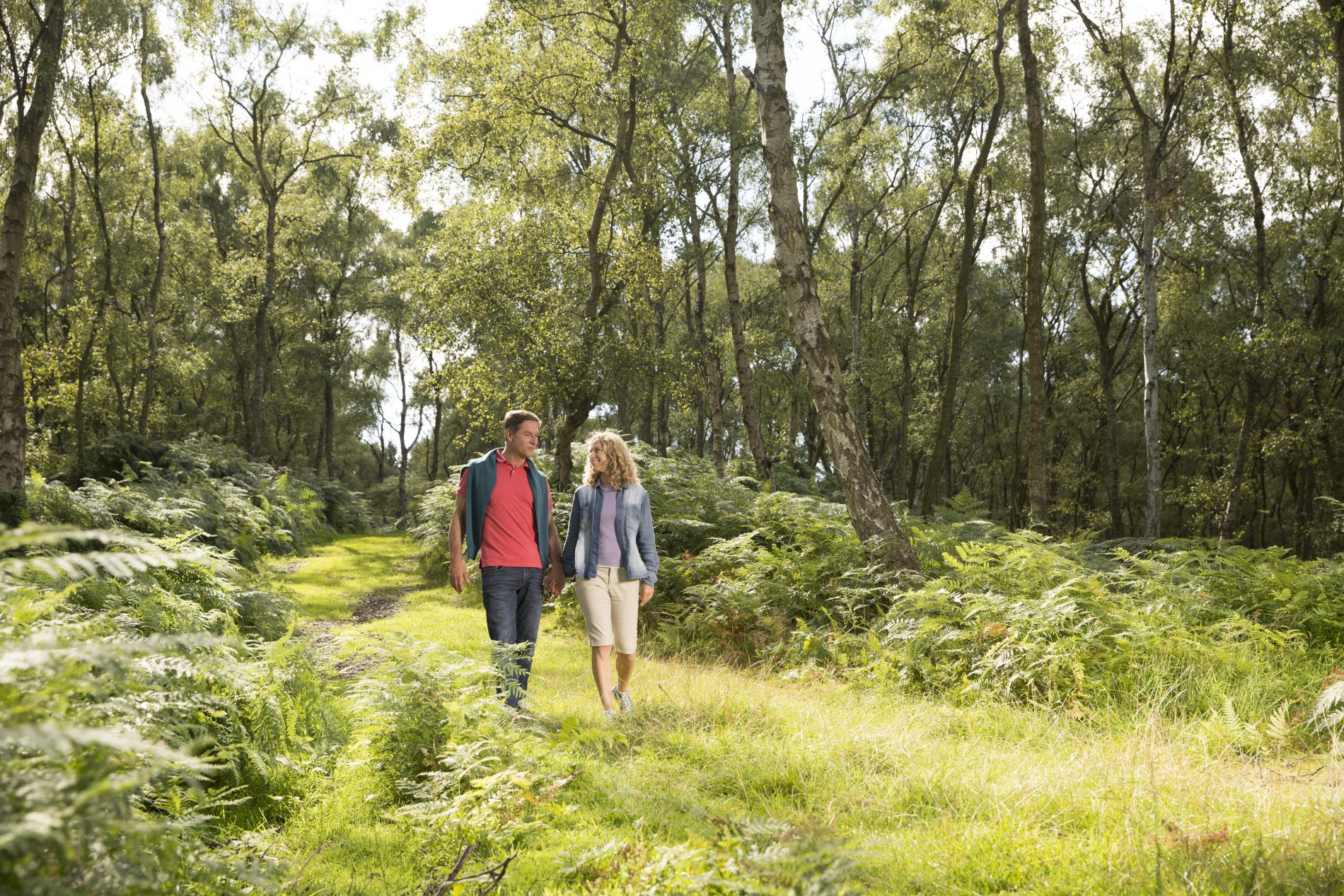 With warm weather forecast for Father's Day weekend Staffordshire residents are being urged to respect the countryside and each other.
Until recent colder, damper weather discouraged some visitors, parks, lakes and rural places open to the public have been very busy as people allowed outdoors to exercise once more flocked outdoors following lockdown.
But Staffordshire County Council, Staffordshire Fire and Police, all district and borough councils, Stoke-on-Trent City Council, Forestry England, Peak District National Park Authority, Cannock Chase AONB and Staffordshire Wildlife Trust are calling for public help after a spate of fires, littering and groups of people appearing to disregard social distancing requirements.
Gill Heath, Staffordshire County Council's Cabinet member for Communities, said: "It's great that people can get outdoors again and enjoy Staffordshire's beautiful countryside, but people need to respect the countryside, as well as following social distancing.
"It's plain to see that most people have been doing the right thing, but there are idiots lighting fires and barbecues where the ground is as dry as a bone, leaving piles of rubbish lying around at beauty spots and having social gatherings which look to be more than the permitted size.
"Let's be clear. Do not light fires and barbecues, do not throw away matches or cigarettes carelessly, do not enter the water and follow the Countryside Code so our beauty spots are still beautiful for the next person to come along."
Drivers are warned that car parks may close at short notice to enforce social distancing and that if they cannot find a place, they must not block lanes or gates needed for emergency service access – nor park across entrances to people's homes.
Most public places still have public toilets and information centres closed so visitors should plan accordingly.
Superintendent Tom Chisholm, Head of Neighbourhood for Staffordshire Police, said: "There are many beautiful places in Staffordshire and we understand perfectly why people want to visit. The threat of infection has not gone away and everyone must take personal responsibility.
"To those visiting outdoor public spaces, please observe social distancing, park legally and considerately and don't leave anything valuable in your vehicle."
Dermot Hogan, Group Manager for Central Prevent and Protect for Staffordshire Fire and Rescue Service, said: "The recent rain has done little to dampen everywhere enough to reduce the fire risk and with a few hours of sunshine the fire risk will be just as high as it was before we had the wet weather.
"We would encourage people to avoid BBQs and take a picnic instead, taking all your litter home. This includes cigarette ends, they can cause a fire which can quickly spread, impacting on the wider community and wildlife."